Thank you to Ruth Bader Ginsburg, a tireless and resolute champion of justice and role model whom I had the honour to meet in Washington DC in 1995 at Georgetown Law School!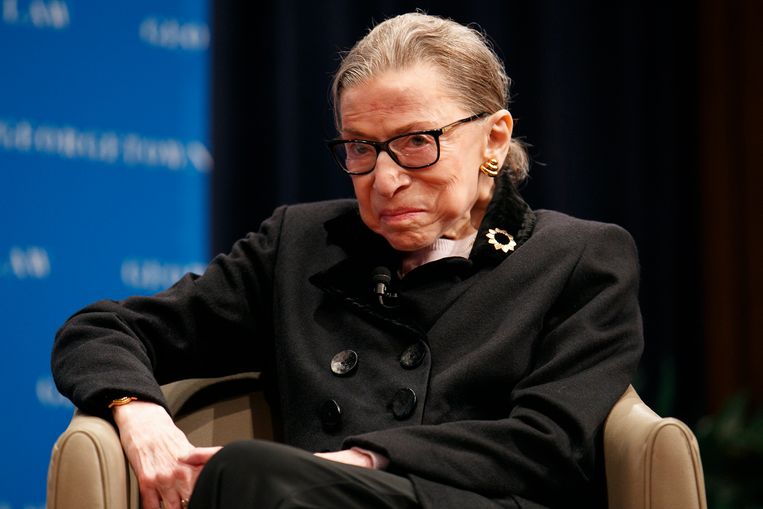 US Supreme Court Justice Ruth Bader Ginsburg died on Friday at age 87 at her home in Washington, DC, suffering from complications of metastatic pancreatic cancer. Justice Ginsburg was appointed to the Supreme Court by President Bill Clinton in 1993, and served more than 27 years on the bench.
Justice Ginsburg was the second woman appointed to the US Supreme Court, and many recognize her as an ardent defender of women's rights.
While on the bench, Justice Ginsburg famously wrote the majority opinion in US v. Virginia, striking down Virginia Military Institute's male-only admissions policy as violating the 14th Amendment's Equal Protection Clause. She described the policy as invalid, "a law or official policy denies to women, simply because they are women, equal opportunity to aspire, achieve, participate in, and contribute to society, based upon what they can do."
Further, Justice Ginsburg was known for delivering powerful dissents. Most notoriously authoring dissents in Ledbetter v. Goodyear, Burwell v. Hobby Lobby, Bush v. Gore and Shelby County v. Holder.
Chief Justice John Roberts responded to Justice Ginsburg's passing:
Our Nation has lost a jurist of historic stature. We at the Supreme Court have lost a cherished colleague. Today we mourn, but with confidence that future generations will remember Ruth Bader Ginsburg as we knew her — a tireless and resolute champion of justice.
With forty-seven days until the presidential election and oral arguments set to resume in October, a political battle is likely to ensue.
The post US Supreme Court Justice Ruth Bader Ginsburg has died appeared first on JURIST – News – Legal News & Commentary.